Latest Blog Posts
All of the latest news from Boomerang Bouncy Castle Hire!
On The Road With Boomerang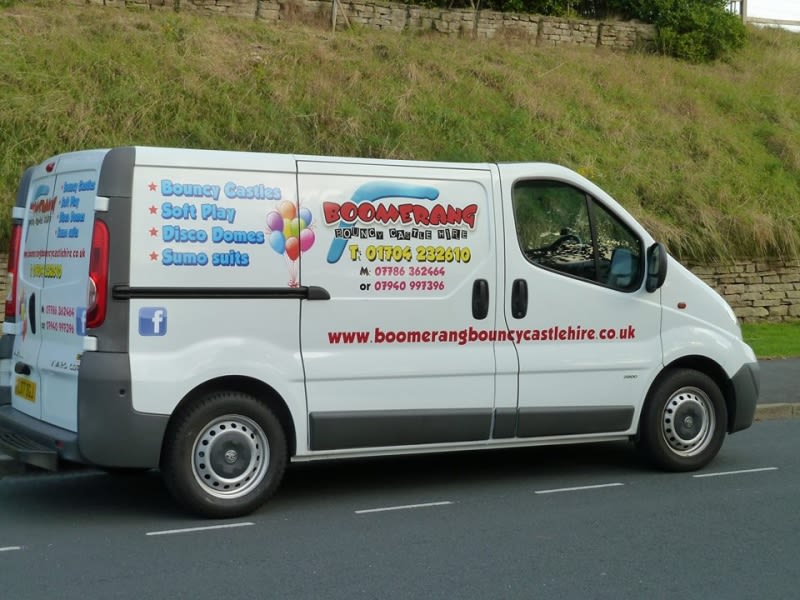 What an Amazing Summer..
Thank you to everyone who has booked and partied with us this summer and made it our busiest yet. Despite there being more choice in the way of companies we are finding more people want to Party the Boomerang way. Putting product quality and safety is a factor in our growing success together with customers who recognise that over cheaper products and fake offers.
This year we took the plunge and had a New website go live, with it's vibrant design and ease of use it was only a matter if time that we raised our game to the Live Bookable Online Diary you see today making it easier to book your party inflatables and as we own all of our products and do not outsource work to other companies you are guaranteed that when we arrive it will be with a clean, tested and insured Castles, Slides, Soft Play Domes or the ever popular Sumo Suits.
This year with our continued expansion we have introduced Five New Castles , New Themed Soft Play, Unique to Southport Didi Car Racing (we always like to be first) and Best of all our New Van brightly lettered so you know when we arrive.
As we head into the colder and darker months of winter the Partying and celebrating doesn't have to stop there. Although from the end of October we cease outdoor hire until the 1st March we do continue to do indoor Parties. We have a list of function rooms and halls so no matter where you live either in Southport, Burscough, Haskayne, Tarleton, Banks, Formby, Hesketh Bank, Ormskirk or Lathom we are sure to have one in your area.
We often get asked how do we secure our Castles indoors as we can't anchor them into the ground as we do on grass, well we use weighted sand bags in a pvc cover to ensure the inflatable doesn't move around the floor while the children Bounce around enjoying themselves. We also use quality safety mats around all open sides so when a child steps of the inflatable it's onto a soft padded area and not a hard floor.
As we look forward into 2017 we have already got bookings upto and including November so if you are planning a Party please book early as to avoid disappointment. We will be working on bringing New Castles and Themes to our Soft Play so you have a larger range to choose from for any occasion.
In closing Thank You again to everyone who has booked with us and made us part of your Party we really do appreciate it and look forward to seeing you again soon.
Graham & Fiona